One Stop Digital Growth Roadmap For All Brands!
Leveraging the power of SEO, Social Media, and Content, we unleash the full digital potential of your business in no time.
Marveta is a launchpad to start your business's digital journey using engaging content, SEO-friendly website optimization, and thriving social media marketing strategies.
Creative yet engaging content that can stimulate your readers to take action.
Grab the #1 position on search results using our SEO-friendly content and website layout.
Get your business covered by the leading business publications today.
Let's make your brand visible and viral on social media networks instantly.
Your Digital Partner to Grow Your Business Beyond Limits
Digital businesses have a wide sky to fly and stay ahead of their competitors. And at Marveta, we ensure to utilize all the vital digital marketing strategies to generate organic traffic and boost your business's ranking and social media reach.
Helped dozens of businesses
build referral and search engine traffic, transforming them into revered brands.
12+ years
of hands-on industry experience.
500+ trust-based relationships
established with publications over a decade.
Bespoke content marketing
for a clearly defined human audience & optimized for search engines.
Here is a recent case study proving our track record.
Increased organic traffic by more than 67% through content marketing within just 6 months
I really loved the way Yash helped me create a strong digital presence. I not only gained followers on my Instagram page but also gained new customers. I highly recommend Yash for Social Media Marketing as he knows what he is doing and will help you generate the results.
If you'd like to expand your brand and gain online visibility, you need to create epic content and distribute it effectively. From grid planning to social media engagement, Yash and his team at Marveta were in charge of everything. This aided me in developing a strong online presence.
The team at Marveta has been helping me a lot with regard to Instagram Growth, right from securing the brand position to establishing a winning content strategy. Yash Chawlani was well-versed with IG growth tactics and certainly helped me achieve the numbers I was looking for. Looking forward to working with him in the future as well.
Yash and his team at Marveta help us operationally with content creation and link building while delivering on our very specific requirements in a reliable and timely manner. Their services are competitively priced, and they have delivered promptly on both high volume and low volume requirements in a very efficient manner.
Yash has been a helpful and polite business associate. Yash and his team were in charge of everything, from creating posts to getting leads. The organic engagement rate increased significantly. From the first month on, we were able to get many leads. The Facebook ad campaign was run perfectly and was a complete success. If you want to use social media efficiently, I strongly recommend Marveta.
Content Marketing
Content is everything. It's a way to rank higher on search engines, build brand identity, connect with users, etc. In
Content Marketing
Let's study the ultimate content marketing guide 2022 to grow your business beyond limits. Know the latest content marketing trends, strategies, tools, and more.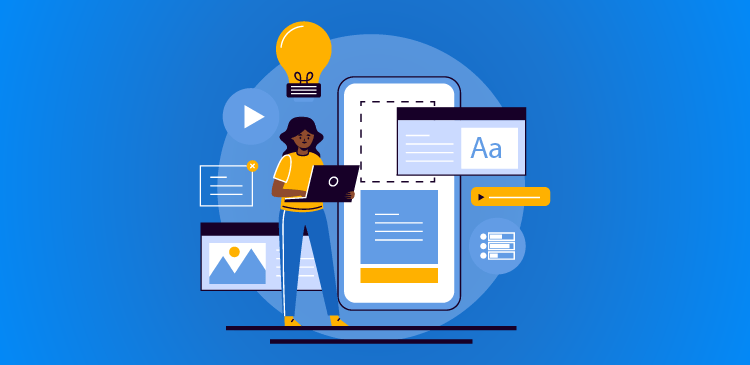 Content Marketing
Let's create a new or revamp your old content strategy following a step-by-step guide. Grow your business with an effective content marketing strategy now.